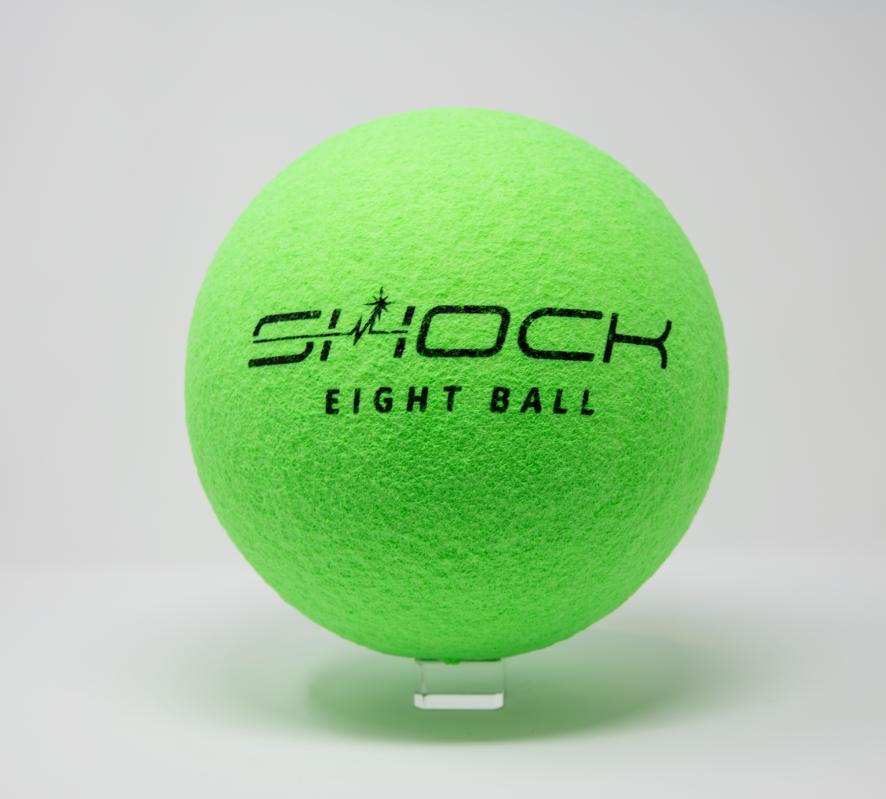 Shock Eight Ball - 8" Shock Skin Dodgeball 24 Pack
8.5 inch low-density Shock Eight Balls are designed for commercial dodgeball use. These durable balls are coated with a special Shock Skin which is tear resistant and up to the task of withstanding continuous vigorous play.
They're safe for use by young kids and won't sting on impact like other dodgeballs. With a low-density foam core, they're not overly bouncy so they are easy to manage and retain within your play court.
Light, spongy and yet also rugged for the avid users. Sold in sets of 24 (8 inch) Balls only.